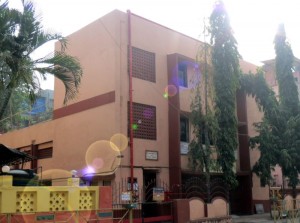 The Navi Mumbai Kannada Sangha came into existence in the year 1978 with handful of enthusiastic Kannadigas who made Navi Mumbai their home. The idea took its origin in the market place of sector 1, in Vashi. Gradually the members increased due to the tremendous efforts of those few who gave birth to the Sangha. In the course of time we acquired plot from CIDCOin the central location and constructed the auditorium, library etc. step by step. Initially the mode of contact with members was a cyclostyled monthly news letter distributed by our own members, sector wise.

KANNAD SANGH BANQUET HALL (VASHI)
From 21 September 2020 crowd of upto 100 people are allowed. Thank You!
Upcoming Events
Sangha's All Events / Programes have been canceled till further notice.
"Stay calm. Stay safe. Stay at home."
The basic protective measures against coronavirus include:
1. HANDS Wash them often
2. ELBOW Cough into it
3. FACE Don't touch it
4. FEET Stay more than 3 feet apart
5. FEEL sick? Stay home/ Cosult Doctor
stay updated about all events